'Spring is in the air!' 'Why should I?'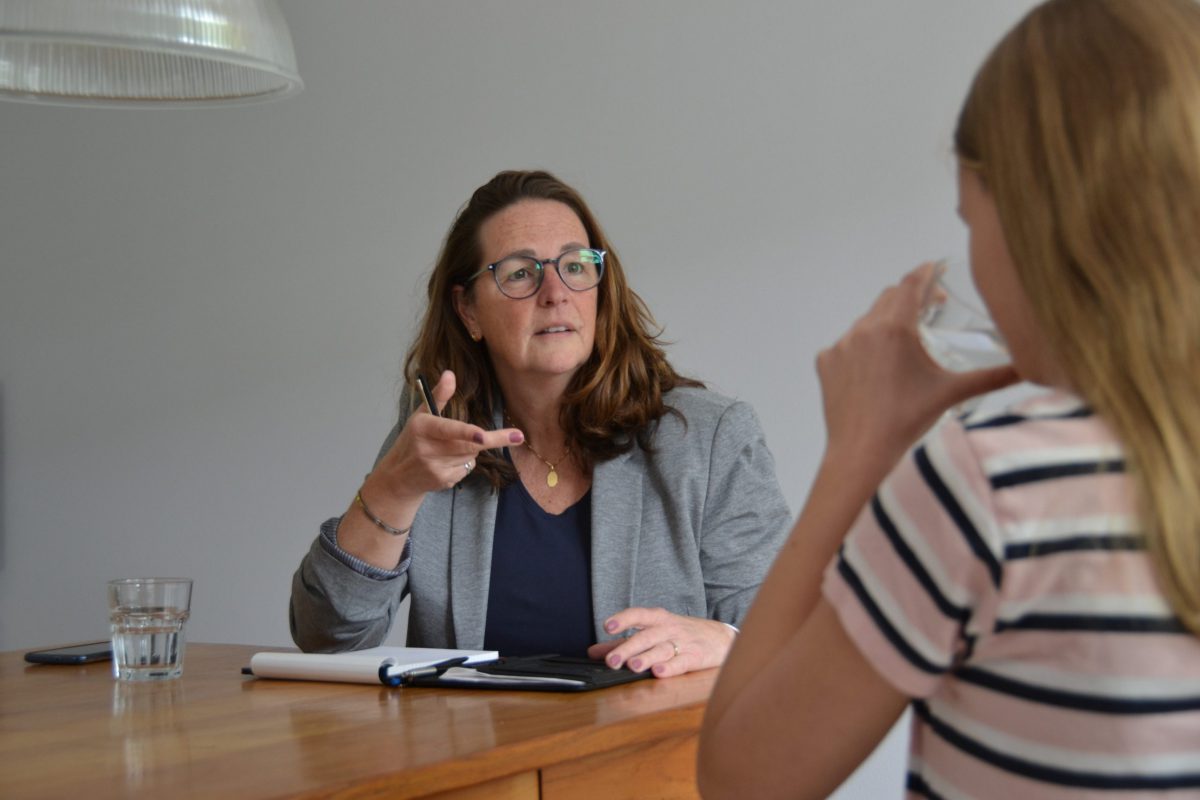 Je merkt hoe lastig communiceren is als je bijvoorbeeld niet dezelfde taal spreekt.
Je verhaal helder maken? Of hulp nodig van iemand die luistert, verbindt, vraagt en/of stuurt? Ik ben de neutrale tussenpersoon die gesprekspartners bij elkaar brengt
(onafhankelijk) communicator

gespreksleider

podcasthost
Gespreksleider
Communiceren is best ingewikkeld. Heb je het idee dat je compleet langs elkaar heen zit te kletsen? Of dat je in een gesprek maar niet to-the-point komt? Geen paniek. Als neutrale gespreksleider kan ik je helpen meer rendement uit communicatie te halen. Hoe dan? Ik zal een gesprek inleiden, de spelregels hanteren en ervoor zorgen dat de gesprekspartners zich prettig voelen.
Ik luister niet alleen naar wat er wordt gezegd, maar ook naar wat er niet wordt gezegd.  En dan? Geen onnodig er-om-heen-gepraat meer, geen tijd verprutsen, maar lekker duidelijk communiceren.